As a small-business owner, are you prepared to deal with the aftermath of an accident that causes an employee to miss time? Cover all of your bases by ensuring your business has a Workers' Compensation coverage in place. Let's review why it's important your business is covered.
Why Is Workers' Comp Needed?
A Worker's Compensation insurance policy is needed when a business has an employer/employee relationship. In the result of an accident occurring, your company could be stuck paying lots of money if your business didn't have coverage. A Workers' Compensation policy will protect your businesses most valuable assets, "Your Employees"! If you don't have a Workers' Compensation policy there can be consequences.
In the event of an accident during working hours, Workers' Compensation will provide wage replacement and medical cost.
"A workers' comp plan provides wage replacement benefits, including medical costs."
While this sounds like a win-win for both parties, far too many small-business owners view Workers' Compensation insurance as a burden. After all, it's an additional cost that must be accounted for. It's not until an accident occurs that an employer gets serious about Workers' Compensation, but at this point, the injury has occurred.
What Are The Repercussions?
Your business can be in for a rude awakening if there's no coverage in place. Most states have laws regulating Workers' Compensation. A good practice would be to contact your state's Department of Labor or an agent who is knowledgeable in the Workers' Compensation Benefit to determine if this is a benefit your business needs.
If your business doesn't have a policy, you may be liable for wage replacement and medical costs. Additionally, injured employees may file a lawsuit against your business.
The Wrong Approach
Having a Workers' Compensation policy in place sounds like a no-brainer, especially if your business is in an industry where accidents are more frequent, such as transportation, construction or manufacturing.
Businesses typically view Workers' Compensation as insurance. Workers' Compensation is a benefit. Meaning, businesses are providing coverage to their employees in the form of wages, medical cost, permanent or partial disability and death benefits that arise from a valid compensable injury while on the job. Businesses usually approach agents after a claim to see what options are available.
This is the wrong approach to take. If you wait until after an accident, there might be a breakdown in your business model. Setting up programs and aligning your business with good Workers' Compensation Carriers can only benefit your business's future claims process, and more importantly, maintain employee retention.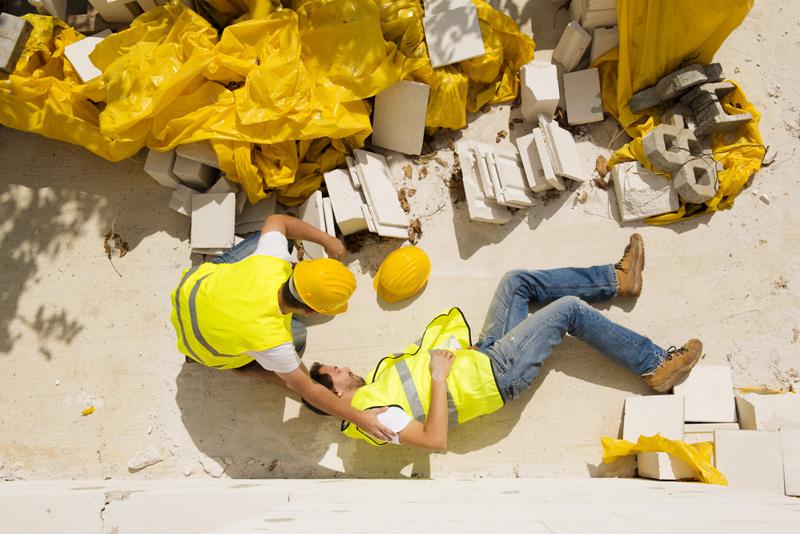 The Right Approach
Develop programs within your business organization to complement your Workers' Compensation policy before an accident occurs, thus taking away unforeseen burdens on your business and employees.
So, what are some of the finer details? Start by contacting your insurance provider immediately.
Business owners review vendor and product options, the same should be for Workers' Compensation. Review multiple coverage options, find out what the carrier has in place to assist your businesses safety and training needs.
You'll be able to understand that while yes, Workers' Compensation is an insurance, it shouldn't be strictly viewed that way. Remember, Workers' Compensation is a benefit.
Developing a comprehensive Workers' Compensation plan involves viewing your organization from the top down. Some questions that you'll likely need to answer are:
What are your hiring protocols?
What is the implementation process?
What is your safety process?
Are there any hanging claims?
Those questions will help you and an insurance agent craft a program that works and doesn't contain holes.
Above all, speaking with an insurance agent will help you move past the mindset that Workers' Compensation is a commodity and get you out of your comfort zone. Meeting with an experienced agent will also help you develop a better understanding of your company's actual experience mod (which determines premiums) and the controllable experience mod (a lower experience mod rating can result in discounted premium costs).
For more information on workers' compensation, be sure to look over Workers' Compensation laws in Minnesota, Iowa and South Dakota.
Most businesses, will require a Workers' Compensation insurance policy. You can't anticipate when accidents occur, so it's in your interest to ensure your business is protected.
Contact Bank Midwest Insurance Services today to talk or meet with our insurance professionals.
---
Learn more
How does a business owner's insurance policy (BOP) stack up to a custom business insurance policy?